Overview
Expertscape enables individuals and institutions to communicate their accomplishments and expertise through several wide-reaching channels, including the many example uses for badges described elsewhere.
We also offer institutional recognition programs.
Badge+Tile Purchase $99 (immediate download)
| | | |
| --- | --- | --- |
| For world experts: | | For experts: |
Each badge+tile recognize a single expert, for a single topic, for a single year.
Circular badges are perfect for web pages, or your LinkedIn banner. The tile is perfect for your email signature block.
Your purchase includes four graphics in .PNG format:
Three circular badges, in widths of 180, 240, and 300 pixels.
One signature tile, 30 pixels in height.
How to buy: Find your page for your topic, click on the badge example, choose your preferred name format, and pay. Start your search on our home page.
Custom options:
Arbitrarily larger sizes for print publication and billboards.
If interested, please call
Plaque $129 (includes shipping to USA)
Choose from several handsome, elegant designs.
How to buy: Call Brendan for design
Custom Option — Time Machine for Past Years
We apply the same criteria to past years as we apply to current years, as far as past PubMed-indexing permits. Also available for plaques.

How to buy: Please ring
Custom Option — Multi-Topics
Multiple Expert or World Expert badges/tiles can be combined into single badges or tiles.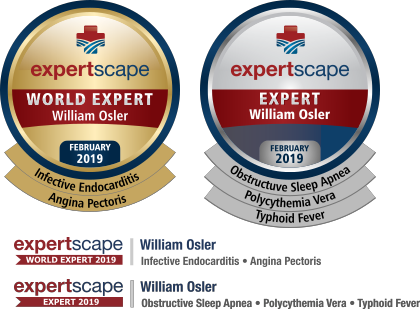 How to buy: Please ring